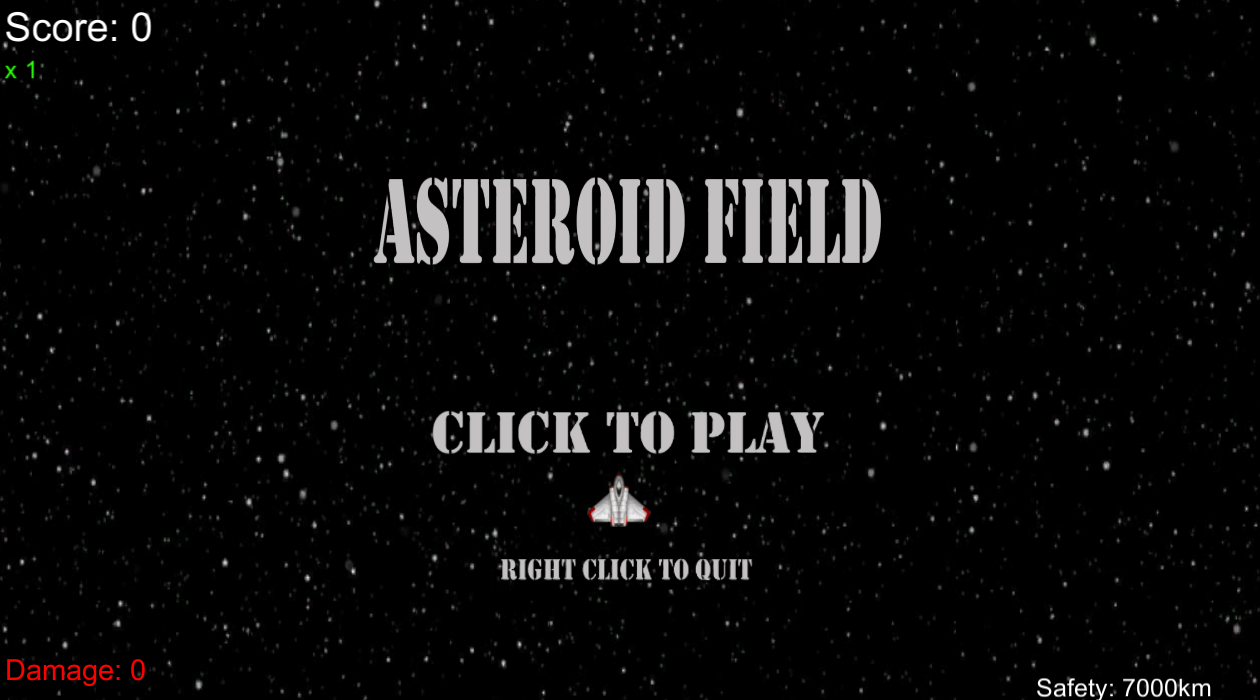 Asteroid Field
Asteroid Field is a 2D space scroller. Your spaceship has entered an asteroid field and the autopilot has malfunctioned. Use your mouse to manoeuvre yourself through the asteroid field and try to get out of the field to safety.
Please note:
This is a University project and isn't finished. If I get some good feedback, ill finish making the game.
All feedback is welcome!
Install instructions
If for some reason you can't play in the browser, download the .zip file and follow these instructions:
1.Download .zip
2. Unzip file to your computer
3. Open up Asteroid Field folder and launch from the .exe file.
4. Select your resolution and whether or not you want it windowed.
5. Enjoy!
Please leave a comment on your experience. I'm looking for good and bad feedback!